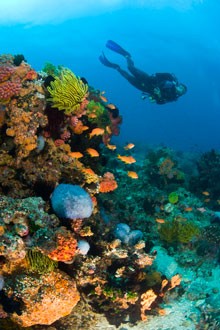 Come join us for DFL's 27th annual SCUBA diving jamboree in Cozumel, Mexico Nov 3rd – 10th, 2018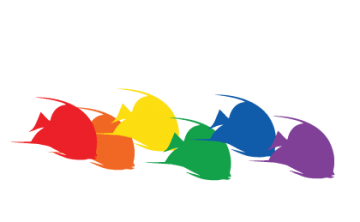 Cozumel is Mexico's largest Caribbean island and is located in the Caribbean sea just off the coast of the Yucatan peninsula.
Named after the Mayan word "Cuzamil", meaning "island of swallows", Cozumel is a flat, limestone island covered in mangrove forests. Sacred to the Maya, there are a number of ruins on the island including San Gervasio.
Along with Cozumel's rich Mayan history, its underwater legacy is world renowned among divers and ocean enthusiasts. Famous reefs such as Paradise and Palancar are consistently at the tops of "best dive sites" lists. The currents are constantly bringing in nutrient rich waters which fuel and astounding abundance and variety of sea life. It is not uncommon to see nurse sharks, barracuda, spotted eagle rays, seahorses, enormous sponges, turtles, large grouper and even hammerhead and black-tip reef sharks. These currents also bring some of the most exhilarating drift diving in the world.
In addition to the fantastic diving, a short ferry ride to the mainland sports nearly endless opportunities for exciting adventures and excursions. Check out the activity parks like Xcarat and XPLOR. Go cenote diving or snorkeling. Explore Mayan ruins such as Tulum, Coba, or even world famous Chitchen Itza. Discover other resorts and communities along the Riviera Maya such as Playa del Carmen and Cancun.
Mexico's Riviera Maya truly has something for everyone and we can't wait to see you there in 2018!
---
DIVE RIGHT IN…
It's been nearly 27 years since the vision of one man created the worldwide Diving For Life family. Since 1992, Diving For Life has held 25 SCUBA diving jamborees with hundreds of participants in 14 countries, and affected thousands of lives with close to $1.2 million US dollars given to charity. So join us!
Click here for DFL 2018 Cozumel trip information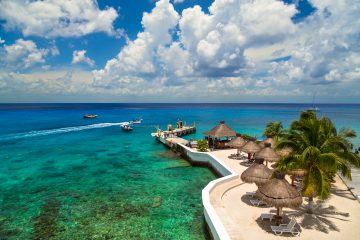 Casa del Mar, Cozumel, Mexico
Diving For Life is a tax exempt, not for profit organization that sponsors The International Gay and Lesbian SCUBA Jamboree. All proceeds from the Jamboree are donated to charitable organizations that support the health concerns of the LGBTT community.
Birth of a Movement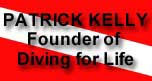 One who "lives to dive" can also "dive to live." So proved Patrick Kelly when he gave birth to the First Annual Diving For Life Scuba Jamboree in 1992. A veteran diver in love with the sport and infected with the AIDS virus, Patrick's dream was to unite all gay and lesbian divers while raising money to fight the virus which was slowly depriving him of life.