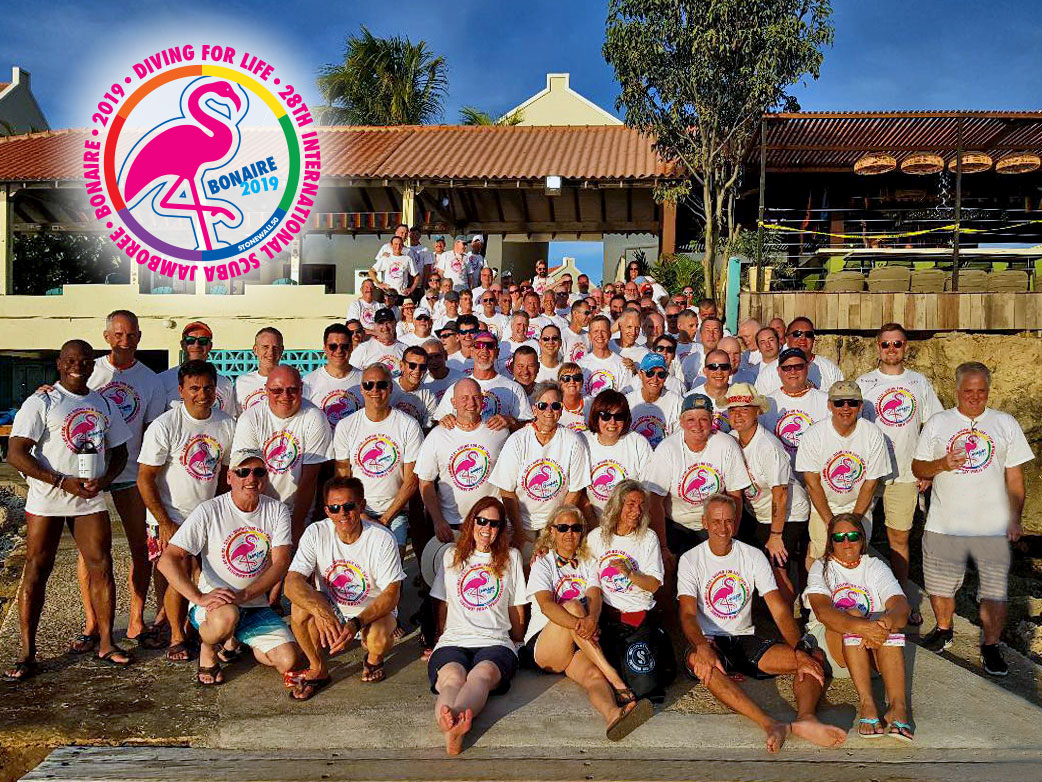 WHO WE ARE – LGBTQ SCUBA DIVERS
Since 1992, DFL books a dedicated resort for a life affirming week of LGBTQ diving, entertainment and camaraderie. The proceeds of the event are donated to charitable organizations designated by local dive clubs. Thanks to Diving For Life Jamborees, LGBTQ Scuba Divers from around the globe have helped to raise OVER $1.5 MILLION dollars!! for people living with AIDS and other Lesbian and Gay health concerns. So join us!
Diving For Life is a tax exempt, not-for-profit organization that sponsors The International Gay and Lesbian Scuba Jamboree. The Jamboree is a fund raising event that offers a fun filled week of Scuba diving and other activities with 100 – 125 or more LGBTQ divers attending. All proceeds from the Jamboree are donated to charitable organizations that support the health concerns of the LGBTQ community. Incorporated as a charitable organization in New York State, DFL has been granted 501(c)(3) tax exempt status as an organization that uses its funds for charitable purposes.
---
DIVING FOR LIFE: BENEFICIARIES
DIVING FOR LIFE, INC. A Foundation for LGBTQ Scuba Diving Charitable Giving
Cumulative Grantmaking from all Diving For Life LGBTQ Scuba Jamborees from 1993 to present
$1,523,589.42 USD
Cumulative Grantmaking by Club Affiliation
297,857
Village Dive Club, New York
214,555
Northern California Rainbow Divers, San Francisco
204,695
Lambda Divers, Washington, DC
100,622
Ruby Red Flippers, Portland Oregon
86,780
Oak Lawn Ski and Scuba Club, Dallas
35,760
San Diego Rainbow Scuba Club
34,820
Gay And Lesbian Underwater Group, London, UK
31,320
Bottom Dwellers, Seattle
30,146
SUBS Australia
29,517
Sea Squirts, North Carolina
28,980
Stonewall Divers, Dallas
26,683
Triangle Divers, Boston and New England
20,039
Barnacle Busters, Los Angeles
18,338
Toronto Rainbow Reef Rangers, Canada
3,469
Sunshine Athletic Association, South Florida
3,080
Rainbow Divers Club, Seattle
1,600
DFL Board Designated
620
None – in memory of Patrick Kelly
---
PATRICK KELLY – FOUNDER OF DIVING FOR LIFE
A Tribute by April Gallo
One who "lives to dive" can also "dive to live." So proved Patrick Kelly when he gave birth to the
First Annual Diving for Life Scuba Jamboree
in 1992.  A veteran diver in love with the sport and infected with the AIDS virus, Patrick's dream was to unite all gay and lesbian divers (locally, nationally, internationally, and one day interplanetary, if possible), while raising money to fight the virus which was slowly depriving him of life.  Patrick had many dreams and those who knew him knew he dreamt in Technicolor with digital Dolby surround sound.
Throughout the year of 1993, Patrick worked tirelessly planning the next jamboree. In October all systems were "go" for the Second Annual Diving for Life Scuba Jamboree at Captain Don's Habitat in Bonaire. Two days before we were to leave, Patrick was hospitalized with PCP pneumonia. Ron Castleman and I tearfully left Patrick behind to attend this bittersweet event amidst a sea of our own enthusiasm, fear, and sadness. As much as it seemed unthinkable to go without him, it was equally unthinkable to not see it through. Needless to say, the event was a tremendous success and an extremely emotional one at that.
We, and representatives of the other five gay and lesbian scuba clubs in attendance, pulled together to form the initial board of directors for
Diving for Life
. Without the tremendous support, vision, and hard work of the club representatives present, there would be no Diving for Life today.
Patrick anxiously awaited our return and had even purchased a VCR so he could watch the jamboree video the moment we returned. Sadly, Patrick never left the hospital, but it was with relief that he did get to see his final dream become a reality.
It seems insufficient to pay tribute to Patrick Kelly – winning amateur figure skater; Producer of Michael Callen's Legacy CD; and lover of all things turquoise.
Perhaps one of the things I admired most about Patrick was his understanding of the importance of leaving a legacy — not just any legacy -— but one which would bring joy to so many participants, while providing support to so many in need.
---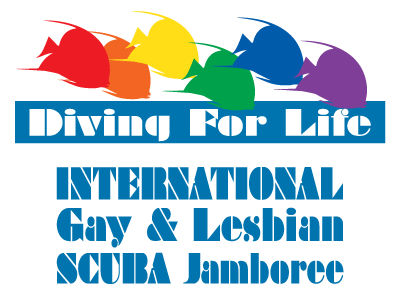 DIVING FOR LIFE
BOARD OF DIRECTORS
Matt Kaine – President
Cordell Brown – Vice President, Club Liaison
Matt Kaine – Secretary, 2022 Co-Organizer
Tom Bond – Treasurer
Steve Mancuso
Christine Simon
Chad Anderson
Jim McVittie
Tracy Taggart – 2022 Co-Organizer
Jeff Tennant
The DFL Jamboree is supported by gay and lesbian Scuba clubs
throughout the world.