SPONSORS AND CONTRIBUTORS TO DIVING FOR LIFE
While DFL hosts the world's greatest scuba event, a week-long, life-affirming celebration of divers, diving and camaraderie, its principal mission is raising funds. A substantial portion of the money donated to charity is raised by DFL's annual "Scuba Raffle and Auction." Donations from generous corporations, small businesses and individuals are solicited and accepted throughout the year then auctioned off or used as raffle or auction prizes with all proceeds donated to charity.
These donations range from apparel items such as T-shirts and baseball caps to state of the art dive equipment including regulators, underwater cameras, fins & masks; from airline tickets to weekend accommodations in cities such as NYC as well as full week dive vacations in exotic destinations around the world; custom made jewelry, electronics, videos and much more. During the week raffle tickets are sold to win some of these exciting prizes/donations while others are offered in either the Silent or Live Auctions.
Diving For Life gives its grateful thanks and heartfelt appreciation to all these generous and compassionate sponsors. Their donations to DFL's charitable goals through the Annual Scuba Raffle and Auction ensure that the Jamboree achieves its tremendous success.

American Airlines Business ExtrAA
Whenever you fly, we encourage you to use our sponsor, American Airlines AND add Diving for Life's Business ExtrAA Account Number 527556. Business ExtrAA gives Diving For Life points in addition to the miles that you accumulate in American Airlines' frequent flyer program. The Business ExtrAA Account Number 527556 must be added at the time of booking the flight or included within your American Airlines profile setup. Thanks to those who have used Business ExtrAA, we are able to add additional airline prizes to our raffle.
Business ExtrAA Account Number 527556
---
CORPORATE SPONSORS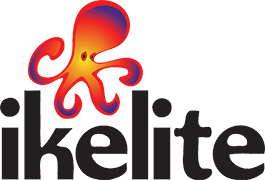 ---
CONTRIBUTORS
Ikelite
Jeff Tennant
Jeremy Wilbur
Jim McVittie
Jojo Soriano
Jon Worthington & Brian Houlette
Joycelyn Creed
Kate Landen & Kristy Finch
Kelly Thiemann
Kimpton Hotel Vintage- Portland
Kyran Colbry
Leslie Sinclair
Liquid Dumaguete
Marin Diving Center
Mark Parnell
Mary Ann Yonk