Neptune thanks you all for an incredible online event!
November 18, 2020

Remember DFL on #Giving Tuesday
November 25, 2020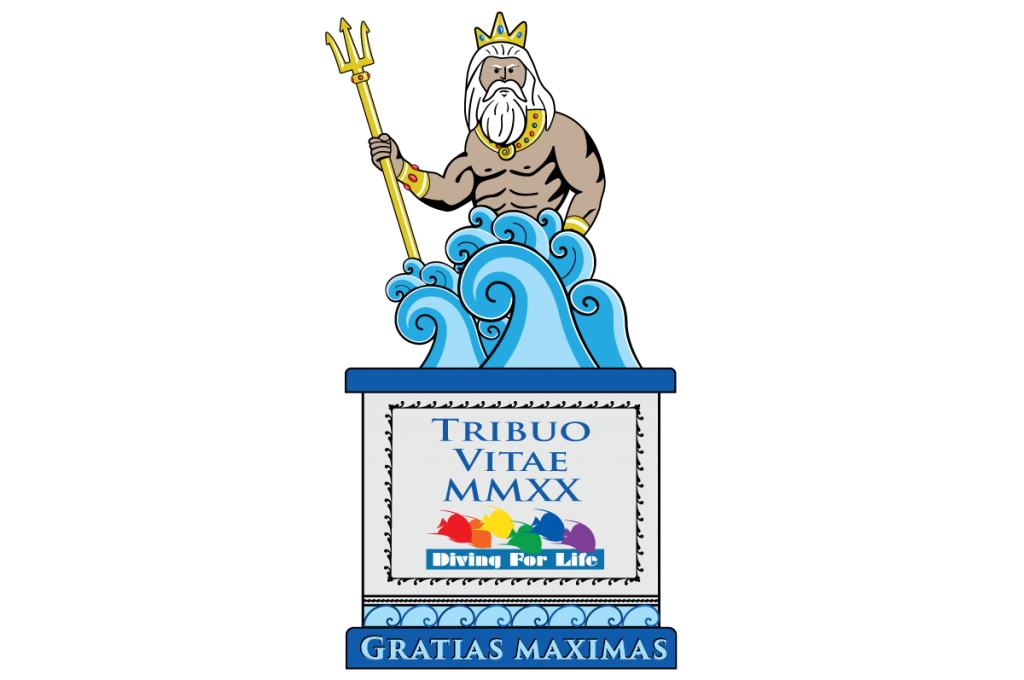 Neptune's Kingdom Wrap-up
Wasn't Neptune's Kingdom fun? Living all those memories of great DFL trips. It was a brilliant idea to keep the DFL spirit in a year where we thought we would just skip a DFL. Instead we found our 
LOST DFL in Neptune's Kingdom
.
Importantly, we raised over $USD 4,500 from direct donations and purchases from the gift shop. Like all money raised by Diving For Life, this will go to charities that focus on health concerns for LGBTQ+ folk.
Over $4,500 USD Raised!
You still have time to be a part of Neptune's Kingdom legendary history by 
donating
 or making last minute purchases from 
Neptune's Gift Shop
.
Neptune's Kingdom Final Sale
Happening Now until Dec. 1
Our merchandise store www.divingforlife.org/store has been an amazing success in Neptune's Kingdom profits. So many of you have commented on how much you love your purchases, and we couldn't agree more. If you haven't yet bought your Neptune's Kingdom merchandise, or you are going to order again, we'd like to thank you all with a 15% off coupon for use on your entire purchase now until Dec. 1!
Use the discount code
DEEPDOWN15
for a 15% discount at the checkout.
Hurry, this is your last chance to purchase Official Neptune's Kingdom merchandise before it returns to the deep Dec. 1.