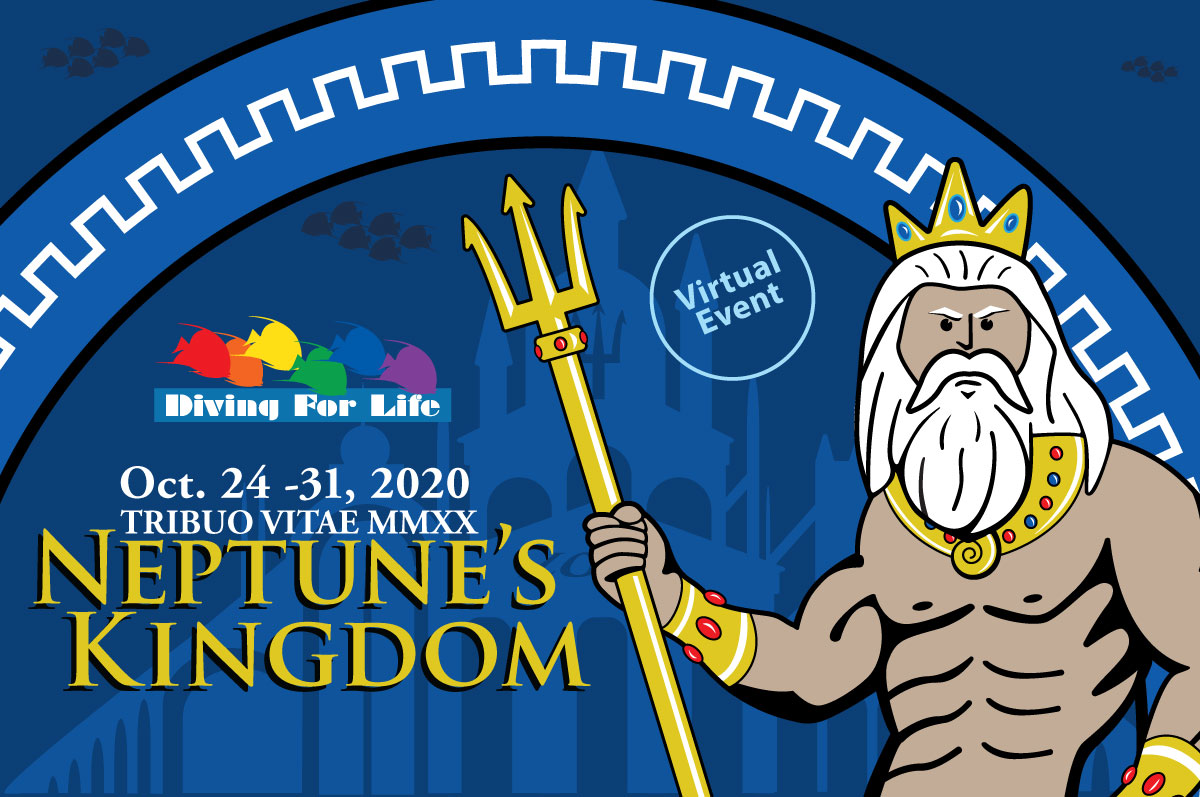 Announcing: Neptune's Kingdom eBlast
October 7, 2020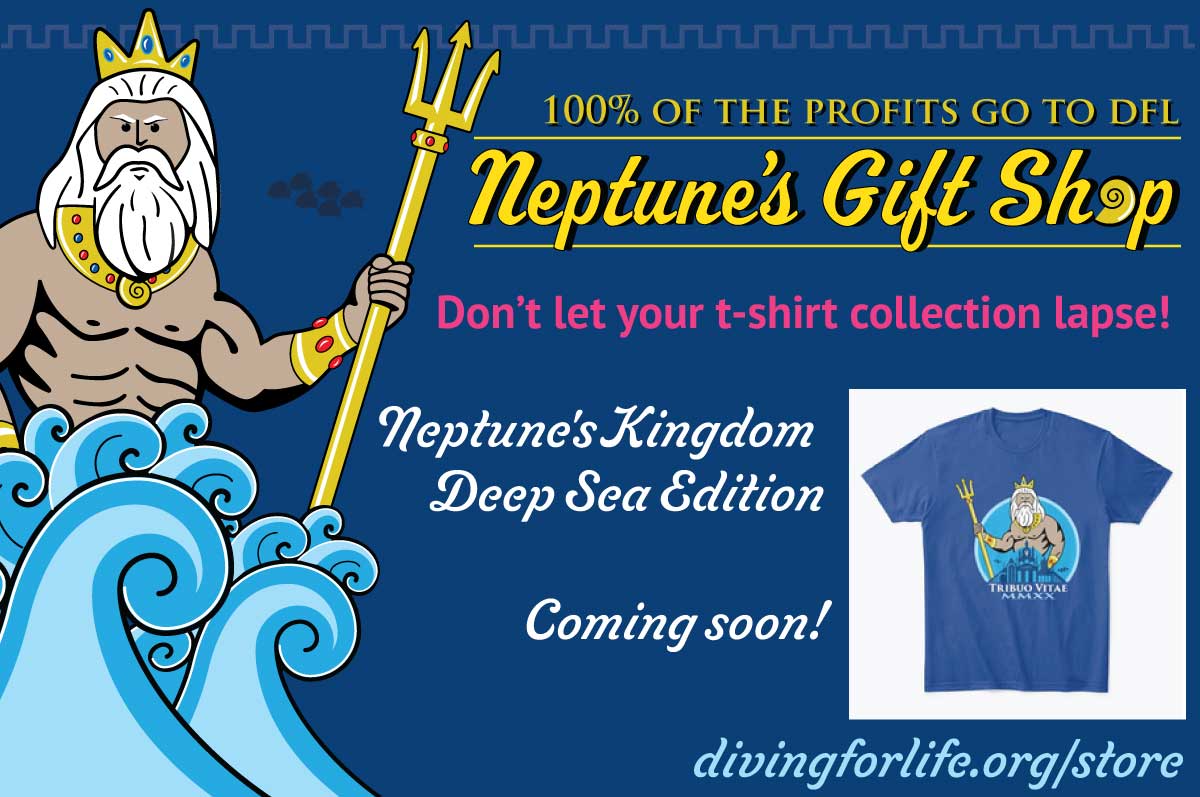 Neptune's Gift Shop Opening Soon!
October 10, 2020
Announcing: Neptune's Kingdom – The Lost DFL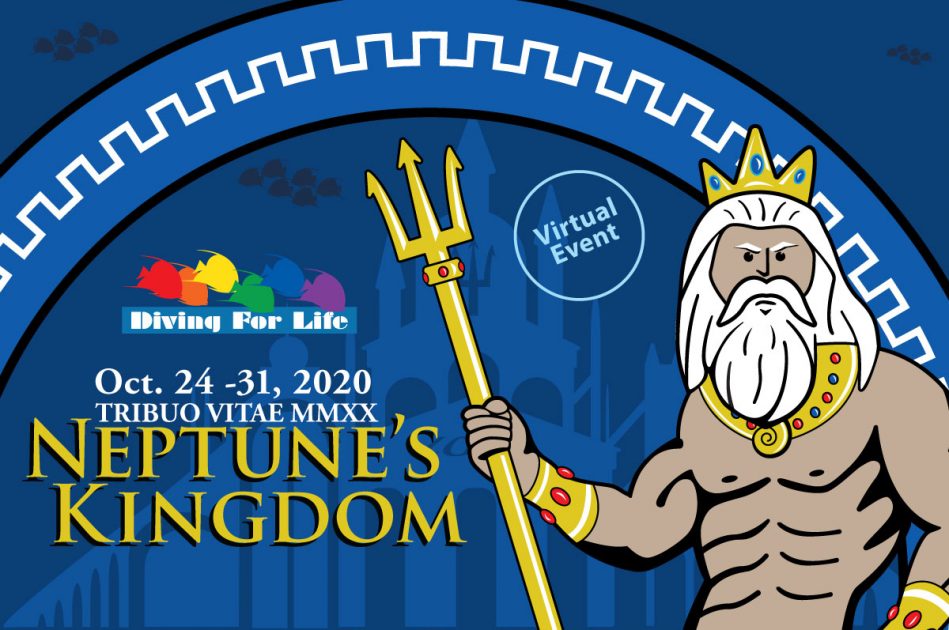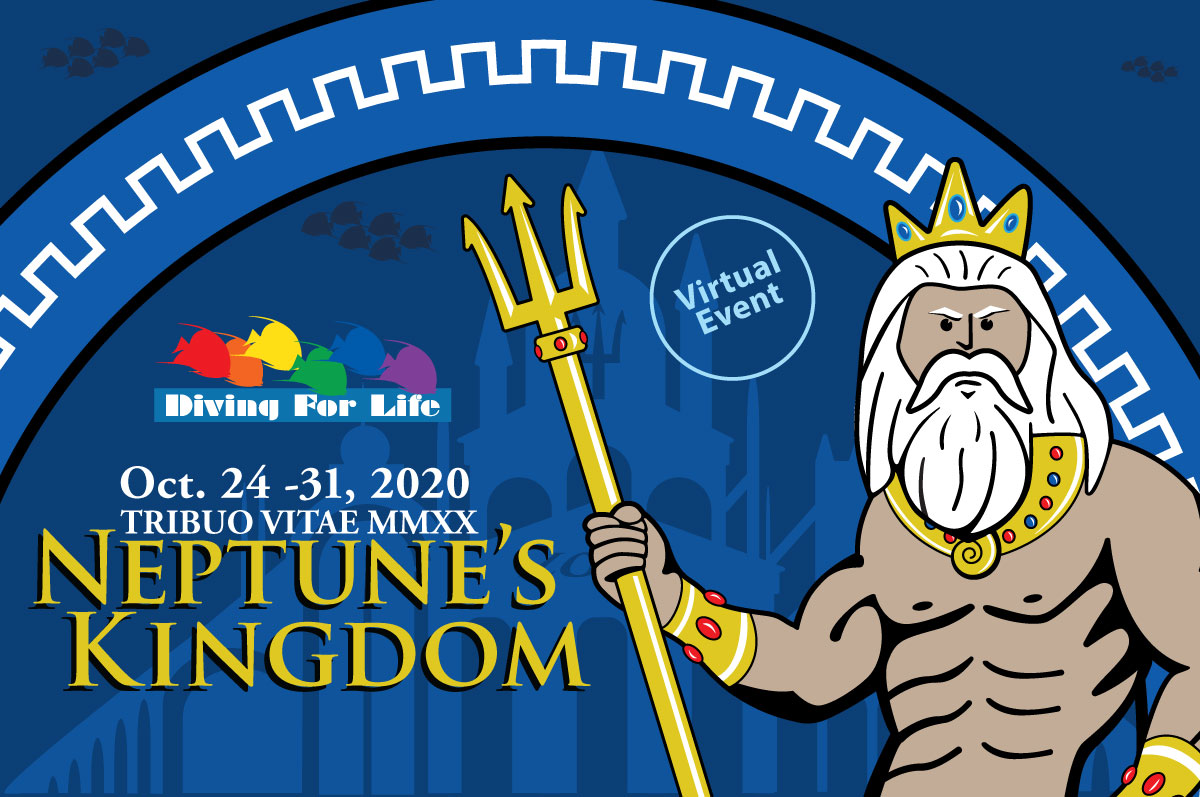 Neptunes Kingdom
2020 Diving For Life virtual fundraising event Neptune's Kingdom, the Lost DFL. Oct 24-31.
From the depths of the sea rises the LOST DFL! In 2020 we have all had to adapt, and so has Diving For Life. While our annual event which was to be held in Fiji has had to be postponed to 2021, we bring you an online alternative. As Neptune's Kingdom will be online, all of Diving For Life's past participants, or anyone for that matter, can join in.
Neptune's Kingdom is a bit of fun to maintain the DFL spirit in 2020. We will create some online fun in which you all can participate. We have some special 2020 merchandise, including an exclusive 2020 Tee Shirt. Most of us who attend DFL only see our special diving friends in person once a year. This year we encourage you to host a zoom cocktail hour with your diving buddies, and maintain that DFL spirit.
During the week of Oct 24-31, some special virtual events will be set up on Facebook to share your memories of Diving For Life. We encourage you to scour your photos and share these. Details are in the attached eBlast.