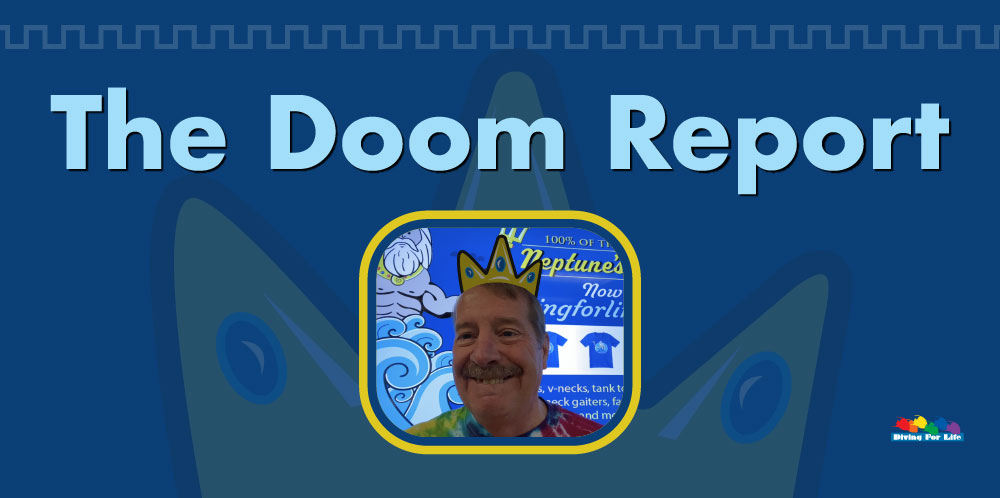 Neptune's Kingdom – The Doom Report – Oct 28, 2020
October 27, 2020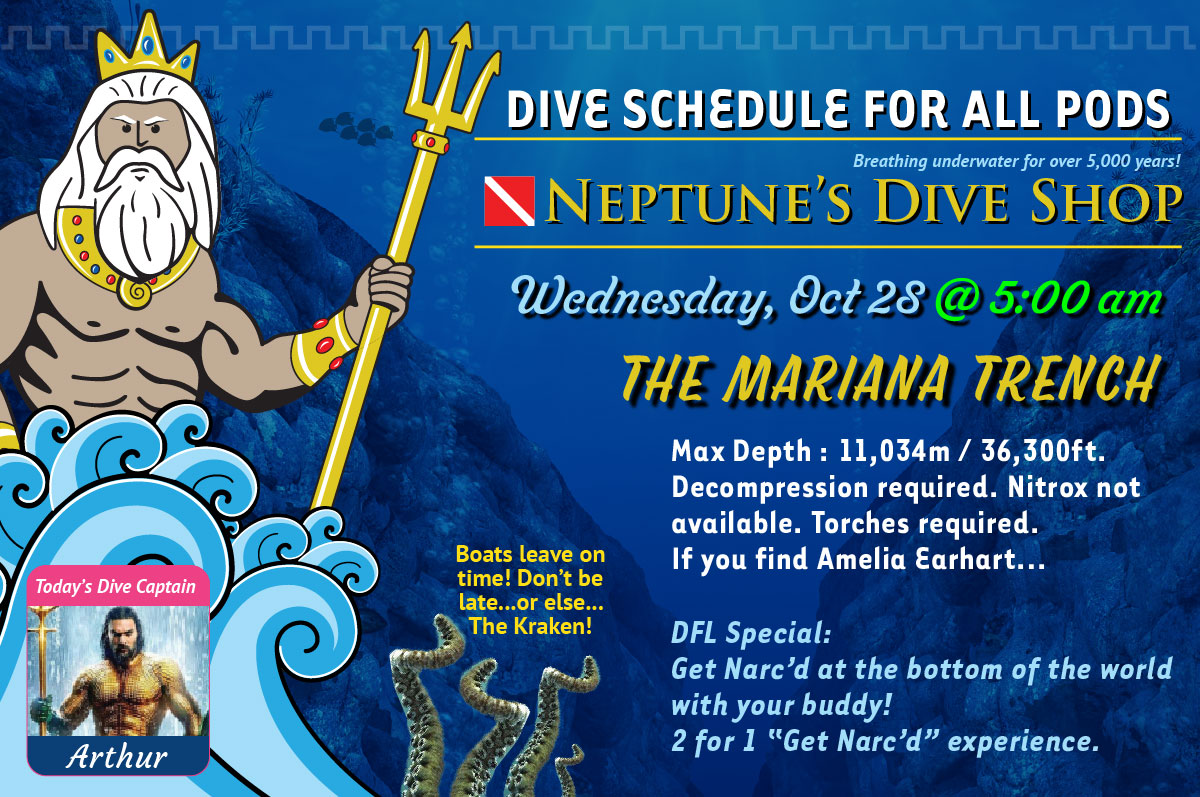 Dive Brief – Mariana Trench
October 28, 2020
Today in Neptune's Kingdom – Auction & Raffle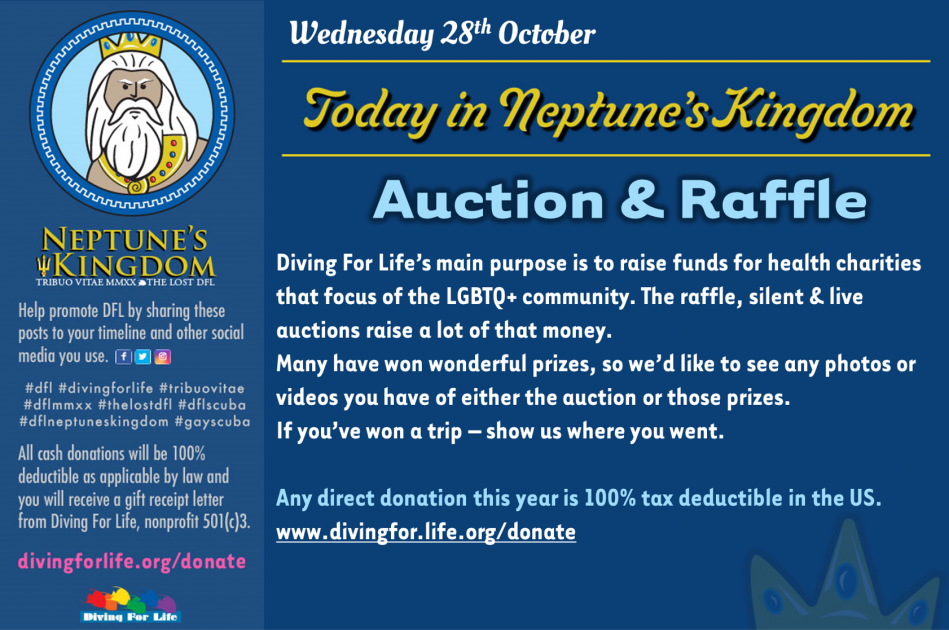 Diving For Life's main purpose is to raise funds for health charities that focus on the LGBTQ+ community. The raffle, silent and live auctions raise a lot of that money.
Many have won wonderful prizes, so we'd like to see any photos or videos you may have of either the auction or those prizes.
If you've won a trip - show us where you went!