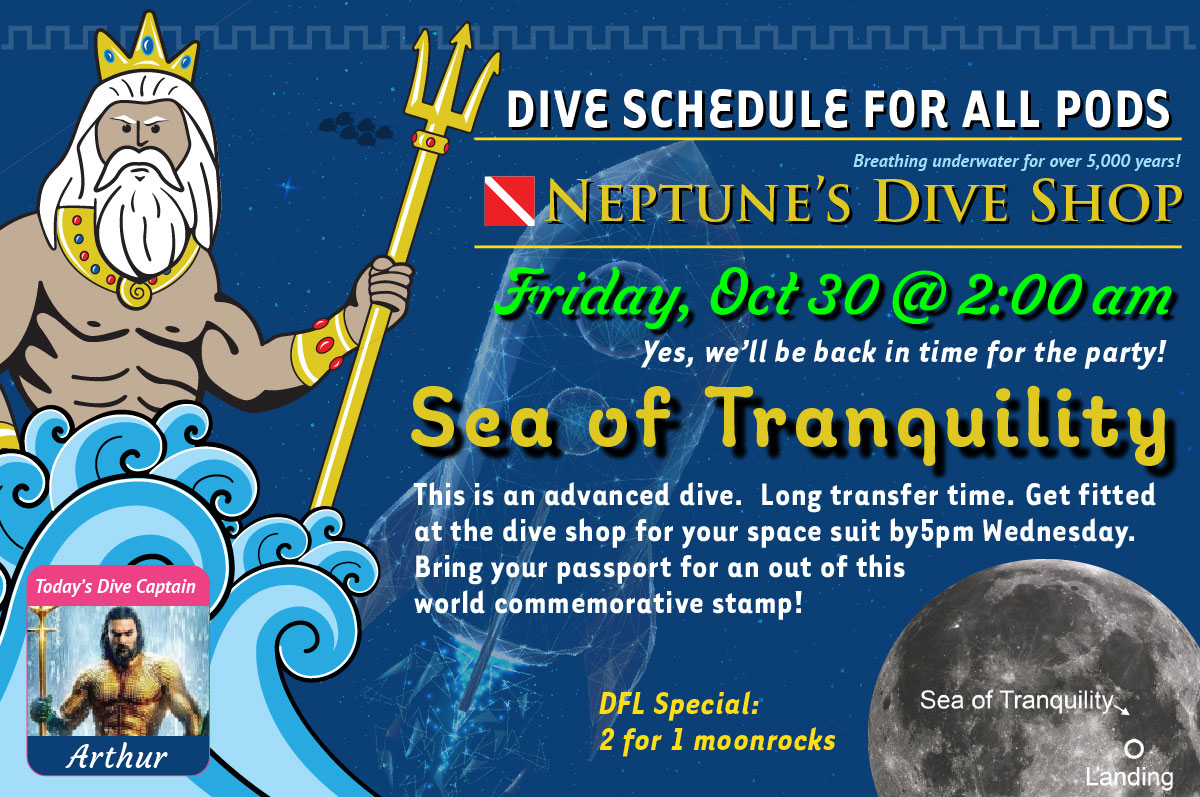 Dive Brief – The Sea of Tranquility
October 30, 2020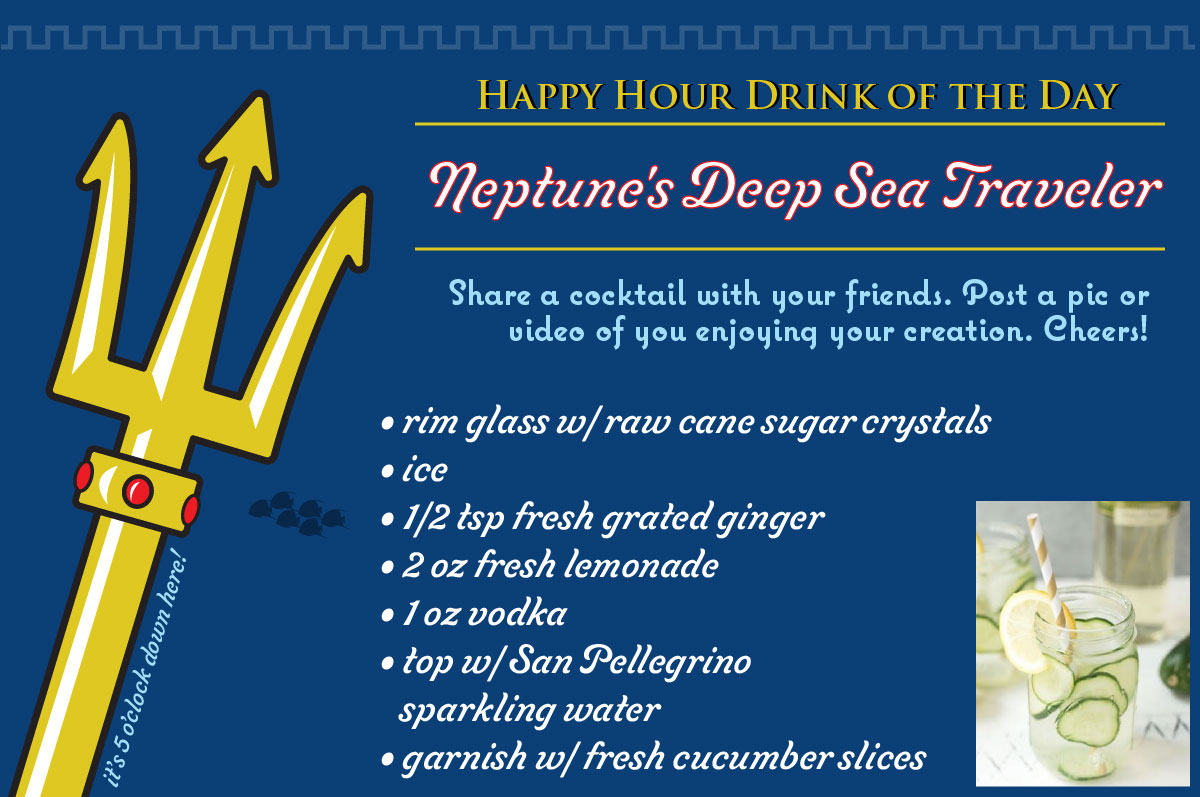 Happy Hour : Neptune's Deep Sea Traveler
October 30, 2020
Today in Neptune's Kingdom – Costume Party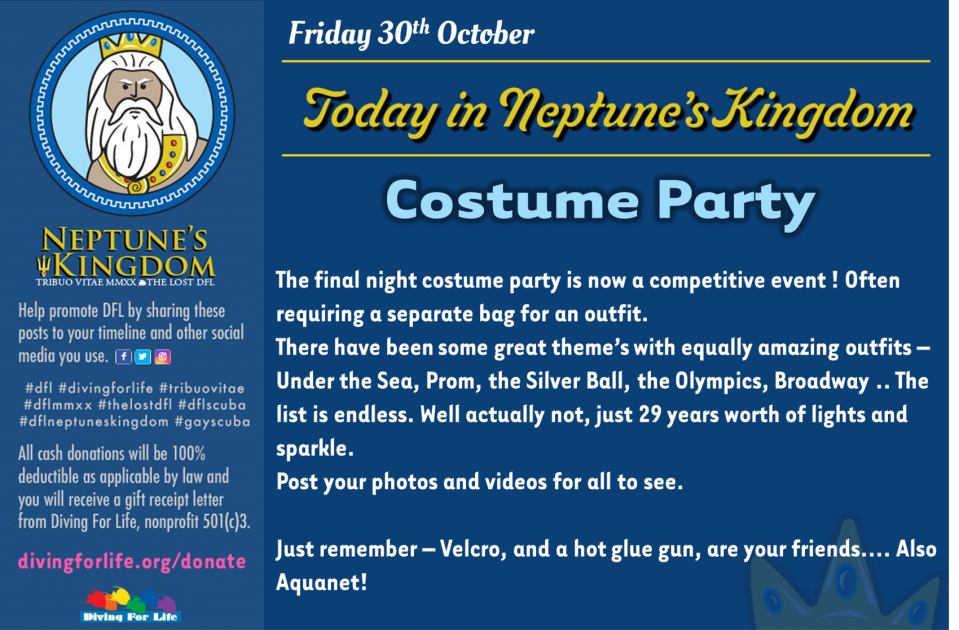 The final night costume party is now a competitive event–often requiring a separate bag for an outfit!
There have been some great themes with equally amazing outfits–Under the Sea, Prom, the Silver Ball, the Olympics, Broadway...the list is endless. Well actually not, just 29 years worth of lights and sparkle.
Just remember - Velcro and hot glue are your friends, and don't forget the Aquanet!