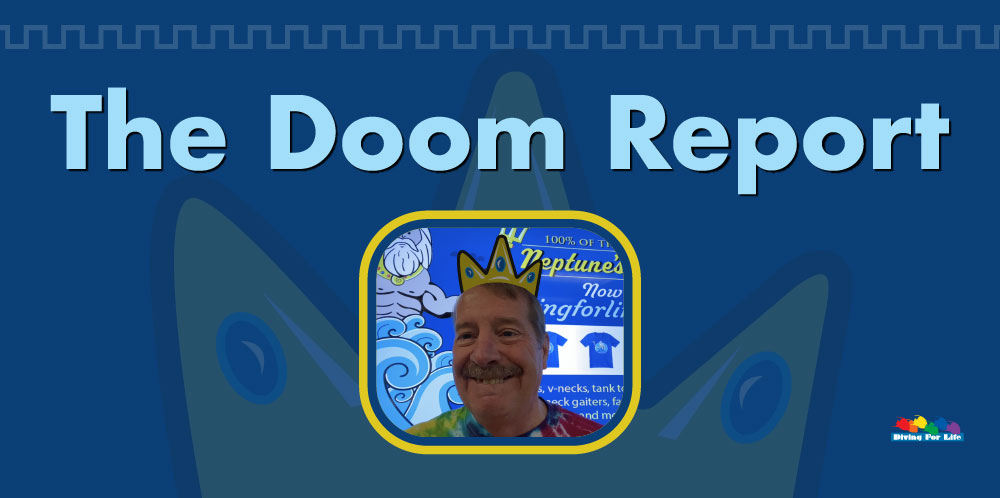 Neptune's Kingdom – The Doom Report – Oct 25, 2020
October 25, 2020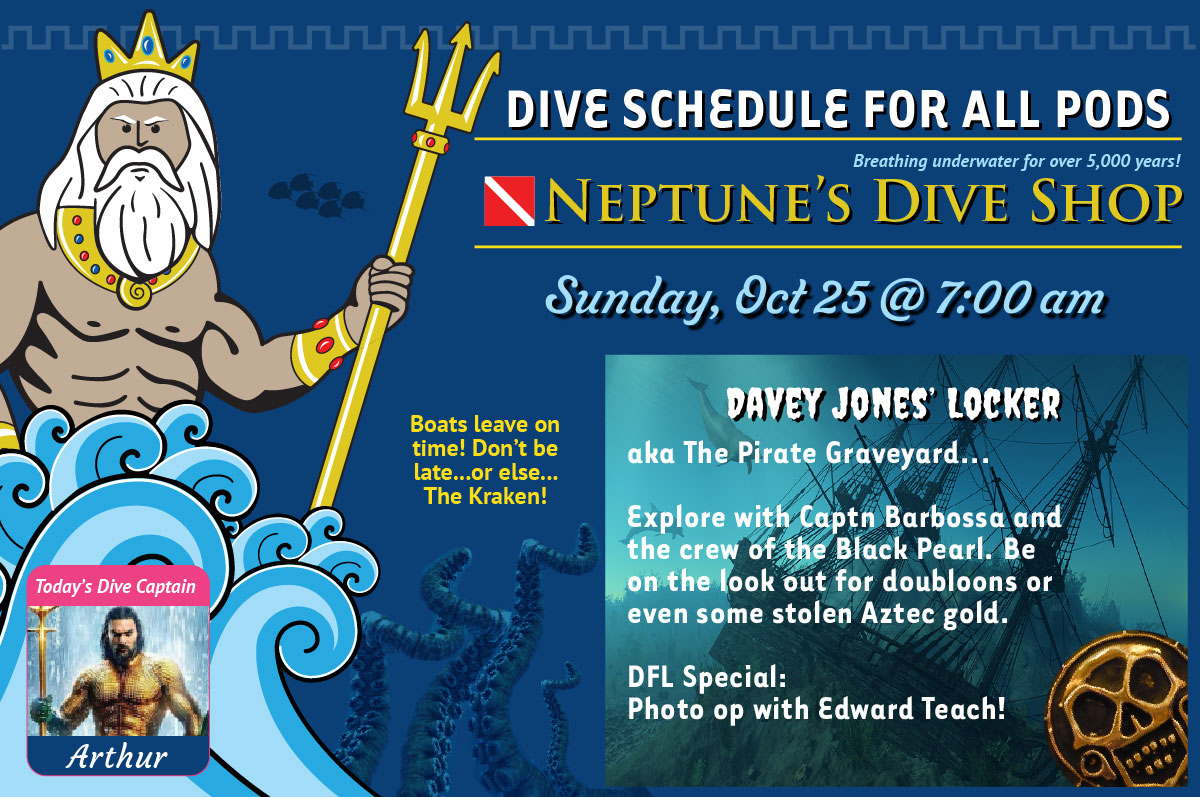 Dive Brief – Davey Jones' Locker
October 25, 2020
Today in Neptune's Kingdom – Tee Shirt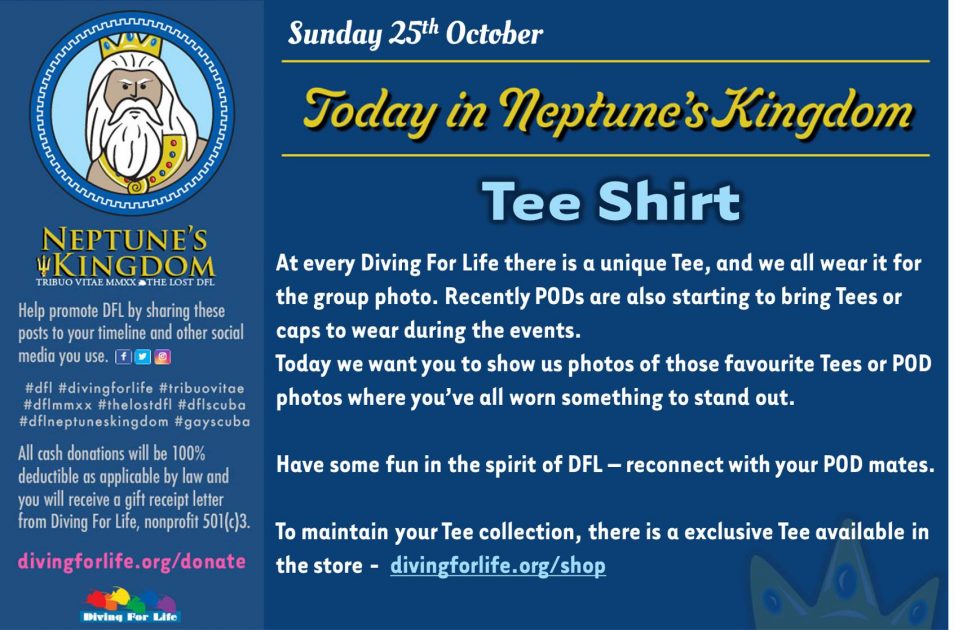 Today's Theme is Tee Shirts.
Have you bought your exclusive DFL Neptune's Kingdom T yet ?
www.divingforlife.org/store
At every Diving For Life there is a unique Tee, and we all wear it for the group photo. Recently PODs are also starting to bring Tees or caps to wear during events.
Today we wan you to show us photos of those favourite Tees or POD photos where you've all worn something to stand out!
Have some fun in the spirit of DFL – reconnect with your POD mates.
To maintain your Tee collection, there is an exclusive Tee available in the store.