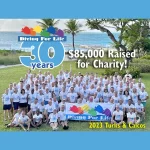 DFL30 Turks & Caicos Wrap Up
November 16, 2023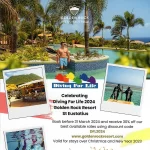 Golden Rock has a Special Promotion just for DFL Members!
November 16, 2023
Announcing DFL31 – Golden Rock Dive and Nature Resort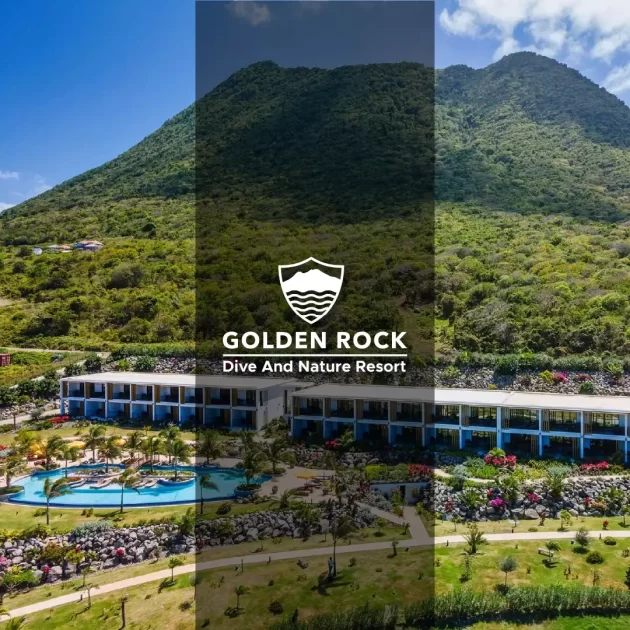 Announcing Diving For Life 31 Golden Rock Dive And Nature Resort
St. Eustatius, Dutch Caribbean
September 14-21, 2024
Diving for Life co-organizers Steve Mancuso, Jim McVittie, and the entire DFL Board of Directors invite you to join us for our 31st Annual Diving For Life International LGBTQ SCUBA Jamboree hosted at Golden Rock Dive and Nature Resort, St. Eustatius, Dutch Caribbean.
From cultural history to the most diverse diving in the Caribbean, St. Eustatius will gift you with a treasure of memories to keep for a lifetime.
Take your time to discover St Eustatius beaches and contemplate the Island's volcano, The Quill. In 1756 the port city of St. Eustatius called Oranjestad was introduced as a free port including no custom duties, making it the most important trading port for the West Indies Company and the entire Caribbean, earning the islands nickname 'The Golden Rock'. In 1776, Sint Eustatius, "The Golden Rock," was the first foreign entity to formally recognize U.S. sovereignty when a foreign official saluted a U.S. flagged ship with a 13-gun salute, a salute bestowed only upon sovereign flags. Boat/ferry transportation from/to St. Martin for DFL'ers arriving on St. Eustatius September 14th and leaving on the 21st is being finalized. It will be shared when registration opens after the new year.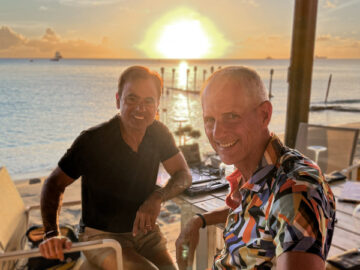 Steve & Jim
2024 Trip Coordinators
Diving For Life