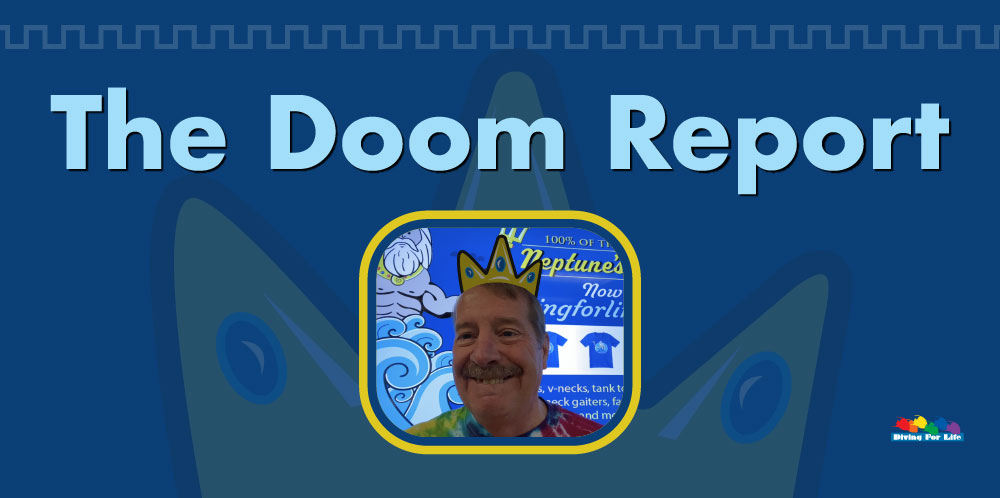 Neptune's Kingdom – The Doom Report – Oct 27, 2020
October 27, 2020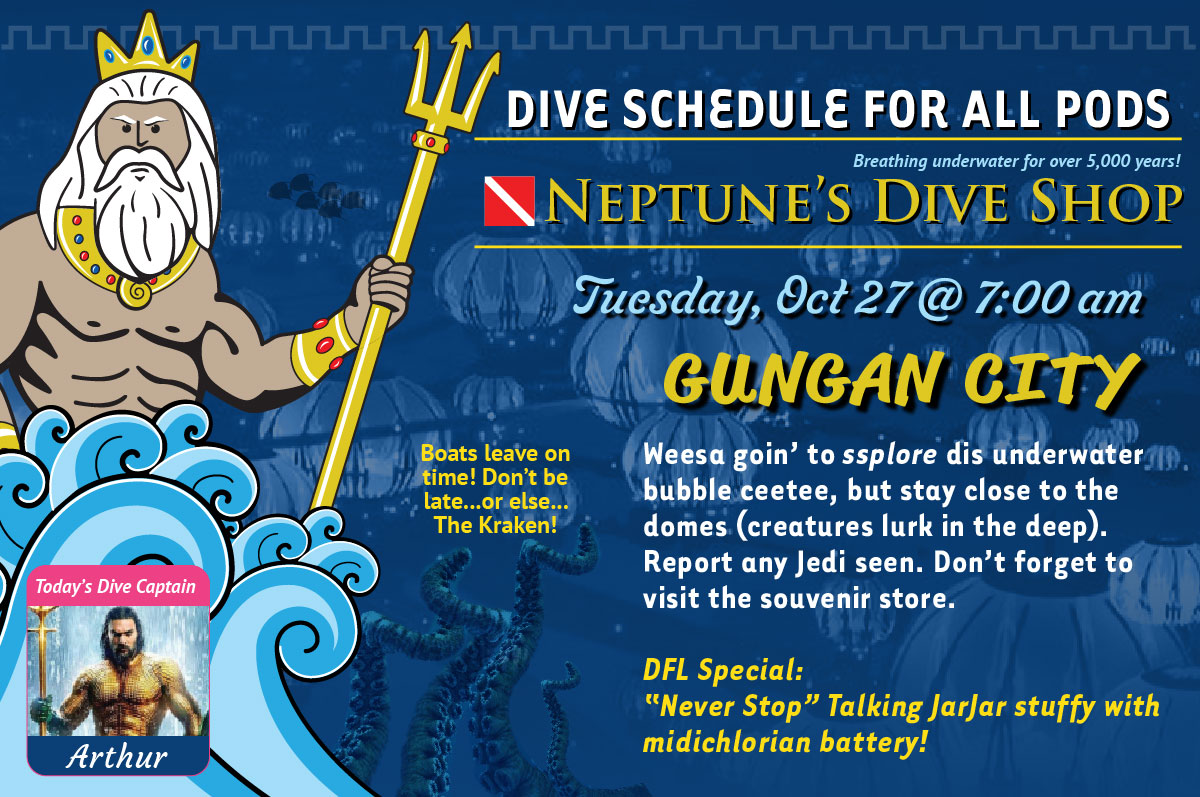 Dive Brief – Gungan City
October 27, 2020
Today in Neptune's Kingdom – The Pool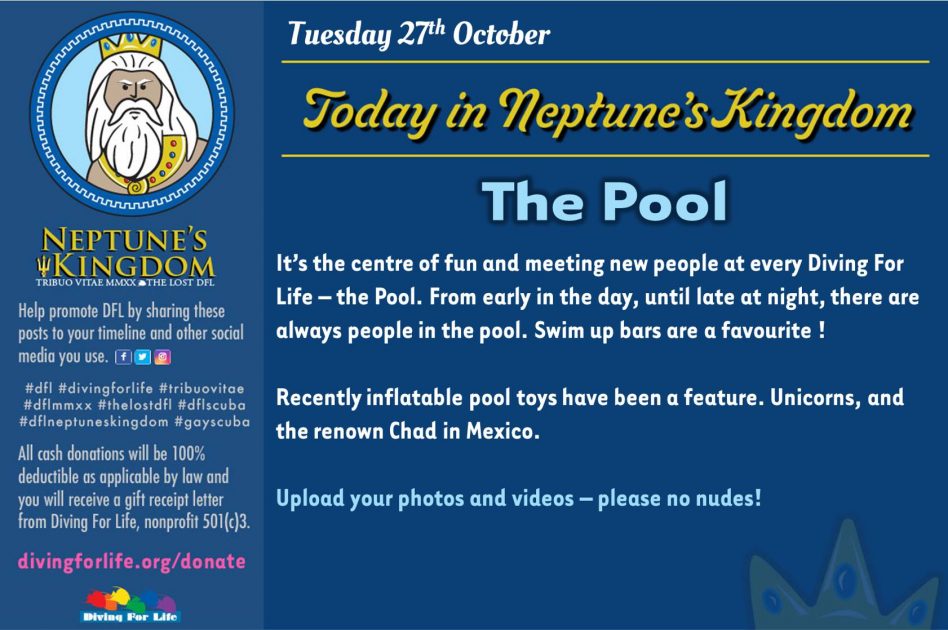 It's the centre of fun and meeting new people at every Diving For Life - The Pool. From early in the day, until late at night, there are always people in the pool. Swim up bars are a favourite!
Recently inflatable pool toys have been a feature. Unicorns, and the renown Chad in Mexico.
Upload your photos and videos!