Come join us on our 25th Anniversary Year for all LGBTT Divers and Friends at Diving For Life (2016) which will be at the Atlantis Dive Resort Dumaguete in the Philippines: Nov 5th-12th, 2016
The Philippines is world renowned for its diving diversity. Located in the part of the Western Pacific known as the Coral Triangle—an intersection of the Indian and Pacific oceans—the area is rich with fish life both large and small. Whale sharks to nudibranchs populate the surrounding waters. The world's scientists are finding new species here each year. You will easily see many exotic marine animals that you have only read about.
Atlantis Resort Dumaguete is located on the island of Negros Oriental—an hour's flight south of Manila, the capital—nestled beside the tropical Bohol Sea. Diving For Life has acquired the exclusive use of the Atlantis Resort property, as well as additional rooms in a neighboring property, to host this guaranteed sell out event. Each day's diving will be from local 'bonka' wooden boats ferrying our divers to the various locations close to the resort, as well as Apo Island. Each night the warm hospitality of the Filipino people and the flavors of its food will be enjoyed.
For non-divers there will be optional day trips to explore Negros Oriental. Local markets and hillside waterfalls are just two options. Alternatively, relax by the pool or the ocean awaiting your next meal served from the wonderful Tokos restaurant. Your masseur is also on stand-by.
Diving For Life has also organized special pricing for additional add-on diving adventures in Atlantis Puerto Galera and on board the Atlantis Azores dive live aboard.
---
DIVE RIGHT IN…
It's been nearly 25 years since the vision of one man created the worldwide Diving For Life family. Since 1992, Diving For Life has held 24 SCUBA diving jamborees with hundreds of participants in 14 countries, and affected thousands of lives with close to $1.2 million US dollars given to charity. So join us!
Click here for DFL 2016 Philippines trip information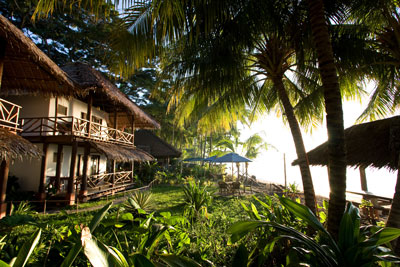 Atlantis Dive Resort @ Dumaguete, Philippines
Diving For Life is a tax exempt, not for profit organization that sponsors The International Gay and Lesbian SCUBA Jamboree. All proceeds from the Jamboree are donated to charitable organizations that support the health concerns of the LGBTT community.
Birth of a Movement

One who "lives to dive" can also "dive to live." So proved Patrick Kelly when he gave birth to the First Annual Diving For Life Scuba Jamboree in 1992. A veteran diver in love with the sport and infected with the AIDS virus, Patrick's dream was to unite all gay and lesbian divers while raising money to fight the virus which was slowly depriving him of life.